Welcome at Private Aviation Service VA.

The idea behind the Airline was a chance to get together with other Simflight infusiasts, to have a good time using the online services.
We are currently involved in just V.I.P. Flights and take us all over the World.
We hope to regain the skies with our former membership.
Our fleet concists of the full modern day Jet and Propeller Aircrafts.
There will no doubt be further additions to our fleet later.
We do not fly with regular routes with our Buisiness Jets!
We do only charter flights or free flights.
Our cargo hub Ocean Park- Washington usa (KPAS) is flying with Boeing 747's our own regular Schedule routes.
Also we organize tours from several differend hubs for IFR and VFR.
All tours and skills are rewarded. Flying online or offline is your own choise.
We don't have the must rule to fly online.
We take only hours of 1 previous Airline that can be verified by the V.A.
This means that any hours you want to take over should be logged and can be checked on the website of your former Airline.
If this is correctly specified, your hours logged wil be updated to your database pilot account.
Make your own callsign beginning with BBJ and up to 4 numbers.
Do NOT use letters after BBJ because our system does not accept this.

It is not possible to get our paints by just register! You get this after you are a frequent flyer!

Our fictive airport (ONLY FSX), KPAS - PRIVATE AVIATION SERVICE OCEAN PARK, will be given by request.


Our current Hubs are at:
Ocean Park - Washington USA (KPAS)
Princess Juliana International Airport - Netherlands Antilles (TNCM)

Upon request we have ORBX ( FSX ) in our activity recorded.
From our Main Hub Ocean Park (KPAS) Fictive Airport, is the Pacific Northwest within easy reach.
Keep in mind that the pilots flying with FS2004 this option for ORBX can not enjoy
But as more members join, we will open more Hubs where located all over the world.
In order to complete flights with Private Aviation Service, you must have a legal copy of FS2004 or FSX.
Flight Simulator is a game what you can purchase from a store or online.
Flight Simulator includes scenery's from the entire World, all the destination flown by Private Aviation Service.
This allows you to re-create the flying experience at Private Aviation Service as a pilot.
All you need is your own computer and the Flight Simulator game.
The latest Flight Simulator released is FSX.
It has very well made scenery's what you can use for flying online with Private Aviation Service wich is your game for endless enjoyment.
To record your Off-line flights, you must have an free add-on program called kACARS
You also can use to record your On-line flights and hours automatic with IVAO or VATSIM.



The Staff thank you for the time to read this.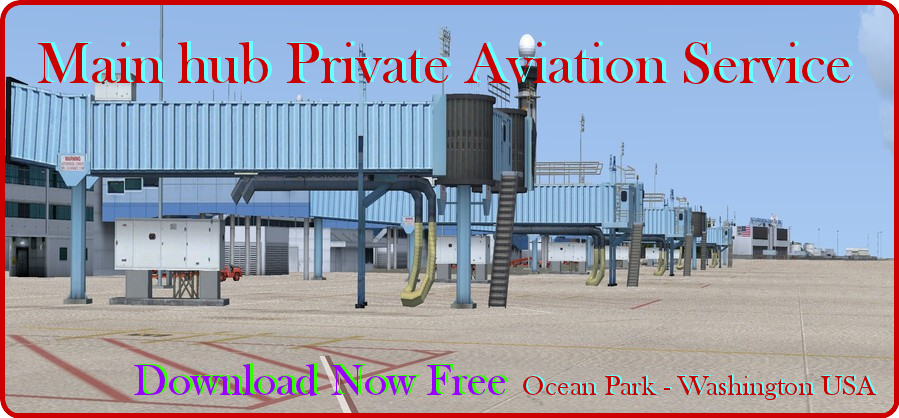 Signup with Private Aviation Service V.A . Get your free copy of Private Aviation Service Ocean Park - Washington USA (KPAS) on request.  
For fsx ONLY!
By Marc De Rouck
By Marc De Rouck
Our Flagship in our fleet is just rolled out.
The 2 Boeing 747-8i.
As you can see, there is no limit. We have give Marcelo the order to make this a real outstanding plane and he did.
So far, this is the biggest BBJ over the whole world and we have it.
Yes we can and Yes we will.
To earn this paint, (PMDG FSX), you have to fly for it so get to work!
By Marc De Rouck
77 years later, Private Aviation Service will fly this legend race again. With Curtiss-Wright C-46 Commando or Douglas C-47 Skytrain. Do you have interesting, sign up in the tour page for the London to Melbourne race.
Info pak with scenery en flight plans you wil find in the download section of our site 
Special thanks to Jaap van Hees to let us use this package.
By Marc De Rouck
The VFR Northwest Europe Discovery Tour.
Europe.
The continent is increasingly extended to new countries that are increasingly used behind the
"Iron Curtain" were.
Since the creation of the European Union, more and more
countries have joined so that it has developed into a mighty continent.
The currency used in Europe is the Euro. Not all countries have acceded to it as
payment to use so their old currency remained. It is too much for this tour in one
go so it was decided to start offering it in steps. We hope you can enjoy the
tour offered.
By Marc De Rouck